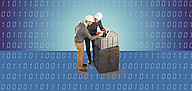 Have you already discovered our new download area?
Here you will find manuals, drivers, software, etc. for our different product lines just in case. In case you haven't found what you were looking for, just This email address is being protected from spambots. You need JavaScript enabled to view it. and we will add the corresponding information. >> Here we go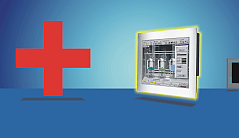 That's just what you always needed: your work is running at full speed and your prefered supplier of automation technology suddenly abandons its monitor line! - And what's next? Please read here, how we can support you in this difficult situation and contribute to the long-term protection of your investments >> More.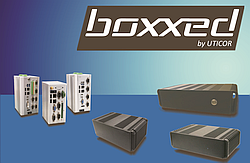 Box-PCs, Optimized To The Maxx. Behind this slogan is boxxed, our new line of heavy-duty industrial-grade Box-PCs that can be tailored to fit your specific application. >> Find out more
May we present: The first large display that talks to your PLC! With the iMarquee you can read in and evaluate the registers and I/Os of your PLC to generate corresponding (alarm) messages. And the great thing about it: The complete logic is managed with a free software in the iMarquee without even touching your existing PLC program. >> More about the large display that speaks PLC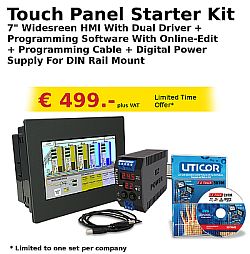 With this starter kit, you get everything you need for your next HMI project: A 7 "touch panel with programming cable, adequate software plus a programmable power supply - as usual in reliable UTICOR quality and with an attractive price-performance ratio. >> Click Here For Your Special Offer
For your easy start in Industry 4.0/IIoT applications, we now offer you the EZRack for a limited period in a complete package at a special price. Here's everything you need for your successful start. And if that is not enough for you: We have also included a PLC for free! >> Click Here For Your Special Offer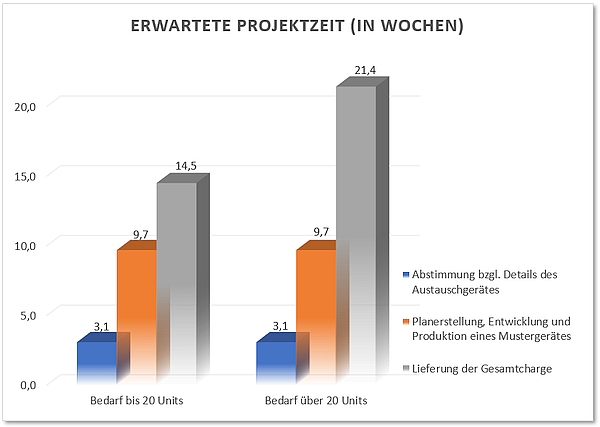 In our latest survey, we wanted to know what's most important to you when choosing a supplier of Panel PCs for your machine refurbishment. Here are the results.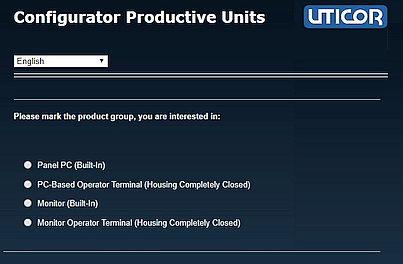 To get straight to the point: Of course, we are still personally available for detailed advice on your project. However, in the event that high speed is an issue, our online configurator offers you another way to get a tailored quote from us.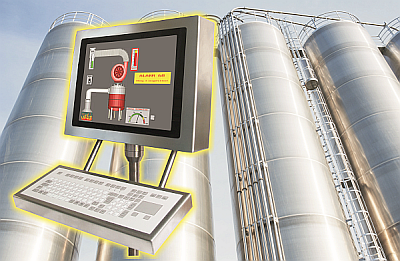 After many years of resistive touchscreens being the predominant choice for various industrial applications, the demand for products with capacitive touch (Pcap) is now increasing. What exactly are the differences between both and what are the benefits for the user?