While Microsoft dominates the home user market, in industry, especially in mechanical engineering and in manufacturing-related applications, Linux systems are often trusted. This trend was spurred not least by the introduction of Windows 10, where frequent updates are the order of the day and can hardly be prevented.

On the one hand, private users attain additional convenience from new functions such as smartphone-PC coupling or a screenshot tool. At the same time, in industrial applications you often have to struggle with compatibility problems caused by these and other technical gimmicks. This means that frustration and anger are inevitable, or there are even downtimes in production with corresponding costs for breakdowns or quality defects. Therefore, forced updates are about as popular in the industry as toothache.

On the other hand, the decoupling of the corresponding devices from the Internet is possible in some cases, but collides with increasing security needs of the users. After all, industrial users ultimately want to be sure that the operating system they use has no security gaps and will not become a gateway for hackers, viruses, etc. For that, regular updates are essential.

Microsoft therefore had to come up with something new to solve this dilemma and thus be able to position itself successfully in the industrial sector.


Ends The Update Trouble!

The result is Windows 10 IoT Enterprise Long Term Servicing Channel (LTSC). This word monster hides a new version of Windows 10 that only contains security-relevant updates and hotfixes that can also be checked or postponed. This means that the operating system remains practically untouched over a long period of time; problems caused by functional updates (releases) are thus prevented.

In addition, Microsoft has donated some features that are specially designed for industry, such as write filters, USB filters, input filters, Branded Boot or Shell Launcher, but as a precautionary measure it omits typical home user applications such as Edge Browser, Windows Store and Cortana.

Microsoft provides the update service for the current 2019 version up to 2029. Only then is it necessary to upgrade to a newer version in order to remain up-to-date in terms of security.

We think that's a good thing! As a result, UTICOR customers not only benefit from our robust and long-term available hardware, but also receive software (operating system) that can be used and updated for many years. And all this with additional industry-compatible functions and without any update quarrel.

Windows 10 IoT Enterprise LTSC is now available for all of our box and panel PCs.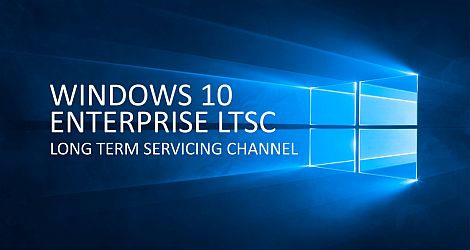 ---
You have further questions? Then please call

+1-563-223-8284 (for customers from United States)
+49 2154-89-1964-0 (for customers from all other regions)
or send us an email (This email address is being protected from spambots. You need JavaScript enabled to view it.)
Customized Automation - Just Right For You!